How to Recreate Your Salon Hairstyle at Home – Hair Care & Hair Styling Tips for Men
When you leave our ZIGZAG Barbershop your hair should look pretty perfect… but how good are you at styling your hair at home? We bring you some tips to help you keep your hair looking salon-perfect long after you've left our Hillarys barbers!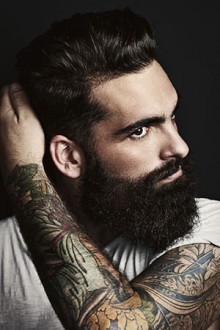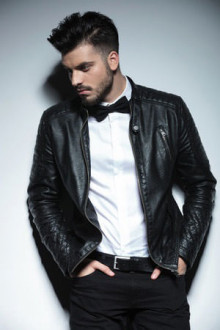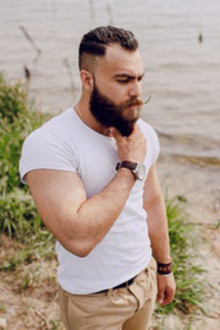 How To Style Curly Hair
Men with curly hair can keep their waves looking great with a little know-how! Our top tips for gents with curly or wavy hair will help you to reduce frizz and define your curls.
Avoid over-washing your hair – try and wash curly hair every three days.
Coat damp curls with an anti-frizz product.
Leave hair to dry naturally, or use a diffuser attachment on your hairdryer.
Once dry, try not to touch your hair.
If you have coarse curly hair, add some pomade over the surface of the hair. Do not run your fingers through your curls. This will help to separate and define your curls and add shine.
How To Get A Slicked Back Men's Hairstyle
Fancy a slicked-back wet look hairstyle? You can have fun with your men's hairstyles if you use the right products to get different looks. A high quality hair gel is probably the best for achieving a wet look hairstyle. However, we also love pomades because of their versatility: Pomades can help you achieve a sleek well-groomed men's hairstyles or add texture, separation and shine.
Simply use a small amount of pomade and rub it between your hands until it warms up slightly. It will now be more manageable so you can work it through slightly damp or dry hair, adding it from the root to the ends of your hair.
How To Style Short Texturised Men's Hairstyle
The first step if you want a short texturised gent's hairstyle is to have a precision hair cut. Head barber Jefferson Hayter and his team are ace when it comes to creating gents' hair cuts and styles. We can give you a classic men's hair cut, disconnected textured styles, fades and undercuts at our barbers at Hillarys Boat Harbour.
Choose a hair mud if you are looking for maximum control! Apply a small amount to the palm of your hand and rub your hands together to warm the product and make it more pliable. Work the hair mud through dry hair from roots to the ends, moulding your hair into the perfect shape as you go.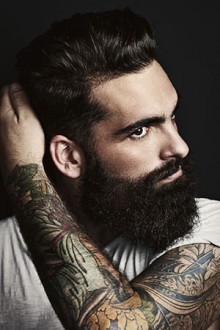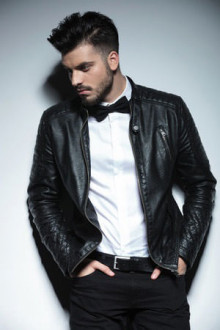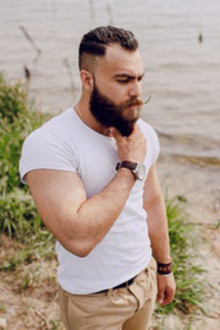 Top Tips to Avoid Over-Styling Your Hair
We've said it before, but your first step is a great hair cut. The best haircuts will hold their shape really well as your hair grows – so make sure you book in with your favourite ZIGZAG Barber Shop for the best men's haircuts in Hillarys!
Styling creams are a great choice if you want a light finish for your gent's hairstyle. It can be used to control flyaways, keep your hairstyle in place, and add shine. Only a small amount of styling cream is needed to keep your hair looking hot (too much and it may look a bit greasy!). Apply to wet or dry hair from roots to ends.
How To Style Fine or Thin Hair for Men
If your hair is getting a little thin please take some time to talk to your ZIGZAG barber about which hairstyles would be best for you. We may be able to create the illusion of slightly thicker hair (without resorting to a combover!) with the right gent's hair cut. The advise applies to men with fine hair. We have years of experience and lots of training, so let us help you with your hair issues.
When it comes to styling fine or thin hair, invest in a high quality, lightweight hairspray which can help to keep your hairstyle in place. Avoid heavy hairsprays which can weigh your hair down, making it look lacklustre and limp.
Styling Ideas for Men with Thick, Coarse Hair
While many men (and women!) long for thick hair, we have to acknowledge that this can also be difficult to manage. Invest in a great hair cut and make use of the latest hair waxes on the market.
Waxes are similar to pomades but give a much firmer hold if you have thick or coarse hair. Work a small amount through your hands before working it through the ends of your hair. Waxes will hold your hairstyle in place and add shine to your hair. Try not to use too much as you do not want your hair to look and feel greasy!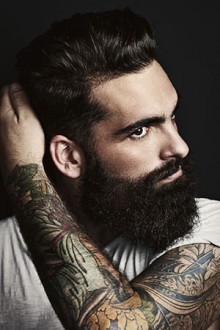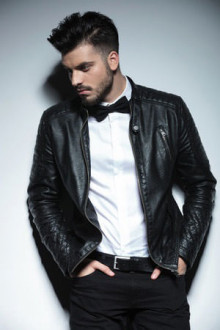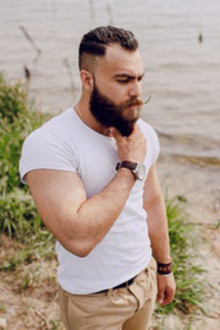 Book A Men's Hair Cut or Colour at ZIGZAG Barber Shop at Hillarys Boat Harbour, Sorrento Quay
You can book in for a consultation or men's hair cut or colour by calling our barber shop on (08) 923 5995. If you know a discerning chap who could do with a great hair cut, why not recommend him to us? Check out our Mates Rates Recommend a Friend Offer here which could snag you a half price hair cut!